Rascal Does Not Dream of Bunny Girl Senpai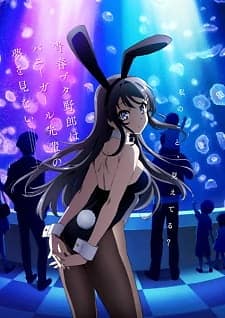 Puberty syndrome—abnormal experiences rumored on the internet to be caused by sensitivity and instability during adolescence.

This year, Sakuta Azusagawa, a second-year student at a high school near Enoshima, meets several girls that are experiencing this "puberty syndrome." For instance, he meets a wild bunny girl in the library. She turns out to be an actress on hiatus, Mai Sakurajima, who is also his senior at the school. For some reason, no one else can see this enchanting girl. How did she become invisible…? As Sakuta searches for answers to help Mai, they spend more time together, and he eventually learns of her hidden feelings…
Cells at work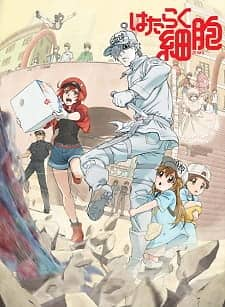 This is a story about you. A tale about the inside of your body… According to a new study, the human body consists of approximately 37 trillion cells. These cells are hard at work every day within a world that is your body. From the oxygen-carrying red blood cells to the bacteria-fighting white blood cells, get to know the unsung heroes and the drama that unfolds inside of you! It's the oddly relatable and interesting story that is the life of cells!
Skull-face Bookseller Honda-san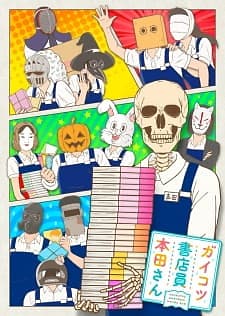 The comedy manga's story centers on a skeleton named Honda who works in a bookstore. Hilarity ensues daily in his work at the shop's manga counter.

Zombieland Saga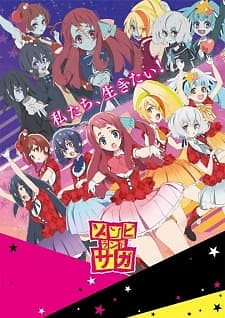 In 2008, high school student Sakura Minamoto is on her way to audition for an idol group when she is killed in a traffic accident. Ten years later, she discovers that she, along with six other "legendary" girls from various eras of Japan's history, are resurrected as zombies by Kotaro Tatsumi to save Saga Prefecture as the all-zombie idol group Franchouchou.
That Time I Got Reincarnated as a Slime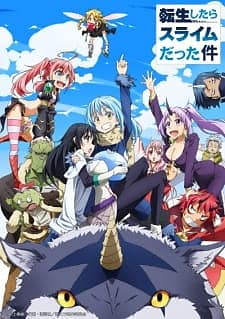 "Rimuru Tempest" is the new name of a slime in a fantasy world taken by a former 37-year-old human Satoru Mikami after he is killed by a passing robber. Broken free from ordinary, stale past life, his fresh adventure in a fantasy world as a slime monster with unique abilities begins.
Inferno Cop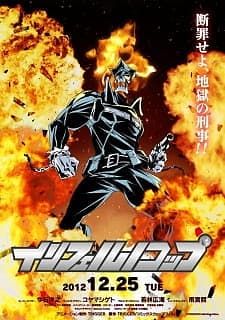 Jack Knife Edge Town is as edgy as it sounds, and it's up to Inferno Cop to stop that edge from tearing his city apart. He's both law and outlaw, dispensing ungodly justice to evildoers like a candy machine. Lowlifes, gangsters, and even hellspawn all infest Inferno Cop's hunting ground, but that's the good news. The bad news? Prior to the story, his family was brutally murdered by Southern Cross, a shady organization that made the worst mistake imaginable by doing so. Now, Inferno Cop's limiters have been removed and his mercy rung more dry than the entrails of his victims.
Bloom Into You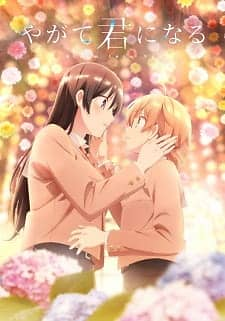 Yuu has always loved shoujo manga and awaits the day she gets a love confession that sends her heart aflutter with bubbles and blushes, and yet when a junior high classmate confesses his feelings to her…she feels nothing. Disappointed and confused, Yuu enters high school still unsure how to respond. That's when Yuu sees the beautiful student council president Nanami turn down a suitor with such maturity that she's inspired to ask her for help. But when the next person to confess to Yuu is Nanami herself. Has her shoujo romance finally begun?
Fate/stay night: Unlimited Blade Works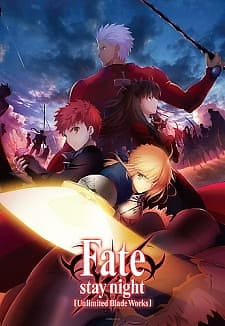 The Holy Grail War is a battle royale among seven magi who serve as Masters. Masters, through the use of the command seals they are given when they enter the war, command Heroic Spirits known as Servants to fight for them in battle. In the Fifth Holy Grail War, Rin Tohsaka is among the magi entering the competition. With her Servant, Archer, she hopes to obtain the ultimate prize—the Holy Grail, a magical artifact capable of granting its wielder any wish.

One of Rin's classmates, Emiya Shirou, accidentally enters the competition and ends up commanding a Servant of his own known as Saber. As they find themselves facing mutual enemies, Rin and Shirou decide to form a temporary alliance as they challenge their opponents in the Holy Grail War.